CMRT with Noel Taylor, DC, AP
July 31, 2021
Master Series
Saturday, July 31, 1 – 7 pm US, Central Time
Sunday Aug 1, 8 am – 2pm US, Central Time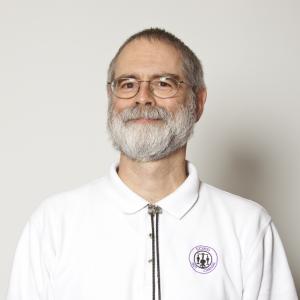 Noel Taylor DC, AP 2 day seminar on CMRT  with Hands on training.
Master Series
Saturday, July 31, 1 – 7 pm US, Central Time
Sunday Aug 1, 8 am – 2pm US, Central Time
Fee:  $200
LOCATION
1st Step Family Wellness
12201 Big Bend Rd. Suite 200
St. Louis, MO 63122
Good Day! I'm Dr. Noel Taylor. I've been in private practice in Columbus, Indiana for the past 25 years.
While here at Logan back in the early 1990s, one of the things I was taught was that it took an average
of five to ten years to build a referral practice — in other words, a practice that grew word-of-mouth and
did not require advertising. Thanks to SOT® Methods (Categories, CMRT, Extremities, and Cranial) I
had a 100% referral practice in eight months, and still do.
My confidence in Sacro Occipital Technic (TM) began long before I left Logan, however, and CMRT
played a major role in that confidence. I started SOT® Club in my second trimester, and after a few
weeks noticed that lines were beginning to form outside my classroom at lunch time about one week a
month. Word had gotten out that Noel Taylor could make menstrual cramps disappear in two minutes.
This was due to the fact that when I joined the club, the first thing they were teaching was L5/uterine
reflexes, and I took to it like a duck to water. Cathy, a classmate of mine, had been having horrible
cramps that made her miss class some days, but when I showed some of my classmates what I was
learning in SOT® Club using Cathy as a demo, she found immediate relief and told her friends in the
school. Not satisfied with "Chironal" — using chiropractic for pain relief when the pain would come back
every month — I proposed a study wherein I would check Cathy three times a week and fix whatever I
found. She agreed. This went on for five months, and on the sixth month she had no cramps. Further,
she remained cramp-free for the remainder of our schooling together.
That experience relates to only one of 17 sets of indicators within the organ systems of Chiropractic
Manipulative Reflex Technique. Imagine what's possible for patients who have colon, liver, gall bladder,
stomach, small intestine, lung, kidney, heart, immune system, or adrenal problem, just to name a few
others. Imagine being able to differentiate between peripheral and coronary vasoconstriction just by
feeling a thenar pad in a hypertensive patient. Imagine a specialist heart physician welcoming referrals
from you because he knows that you've checked everything out and have a pretty good idea why he
needs to see this patient. If any of this interests you, I hope I'll have the opportunity to share the how of
it. Have a great week!