Take the
FIRST STEP
to whole-body wellness
Search for a Chiropractor in your area.
Learn the Latest
SOT® Techniques
from world-renowned instructors
BROWSE OUR SHOP
All the materials that you will need
can be found here!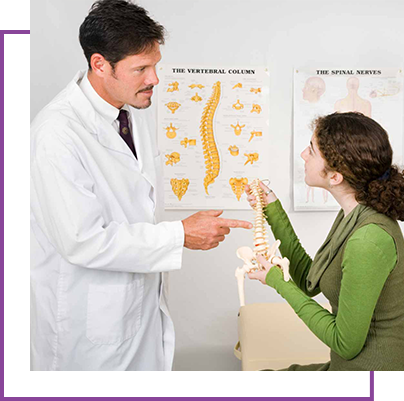 Sacro Occipital Research Society International was founded in 1929 with the aim of preserving and promoting Sacro Occipital Technic™ and Chiropractic Craniopathy as developed by Dr. M.B. DeJarnette. In 1957 SORSI became the official home of Sacro Occipital Technic™ (SOT® Methods) and SOT® Craniopathy Methods education and certification. SORSI seeks to build on its foundation through the application, publication, and development of its guiding principles. SORSI commits itself to the advancement of SOT® MEthods through research and education as well as professional relationships. SORSI strives to act in the spirit of unity and cooperation with the SOT® Methods affiliated international community to foster excellence in healing.

"The SORSI Board of Directors will guide the SORSI membership at large while preserving the integrity of Dr. M.B. DeJarnette's teachings. We will seek growth of membership, provide quality seminars, represent SORSI internationally, encourage research programs, provide mentorship and encouragement to new and student SOT® Methods doctors and initiate creative fundraising projects to create a financially viable organization. Our current business plan and directives of previous boards will be the priority guidelines directing the management of SORSI. We will pursue these goals with integrity, honor, passion, commitment, and respect for all."
SORSI BOARD OF DIRECTORS AND EXECUTIVE BOARD


Amazon will donate 0.5% of the price of your eligible AmazonSmile purchases to Sacro Occipital Research Society whenever you shop on AmazonSmile.

Make a tax-deductible donation to SORSI with your credit or debit card.

Monday through Wed. and Friday
9 AM – 2 PM CST                                    Thursday 1 -5 PM
SORSI
2184 Channing Way #460
Idaho Falls, ID 83404, USA
We will respond to your inquiry within one business day.
Please refer to our office hours for regular business hours.